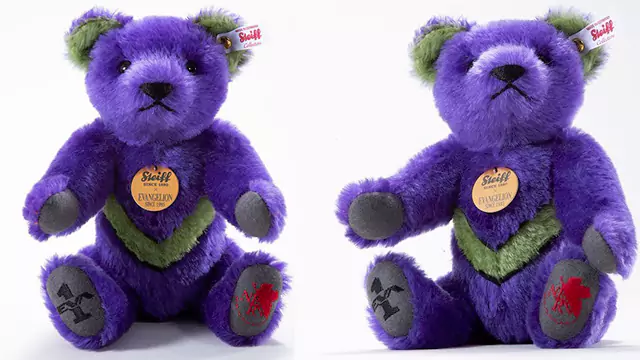 Steiff Limited Edition Evangelion Bear
There have been a lot of Neon Genesis Evangelion tie-in products over the years, from Tamagotchis to Godzilla-hybrid popcorn buckets, but now you'll have the chance to own the cuddliest tie-in of them all – an EVA-01 Evangelion Teddy created by German teddy bear Gods Steiff.
The "EVANGELION x Steiff 2020" teddy bear is based on Steiff's popular model "Classic Teddy Bear 1909." Its left leg is embroidered with the symbol of NERV, to which the main characters belong, and the back and right leg are embroidered with the emblem EVA-01. The use of orange for its claws and chest tag makes this teddy bear unlike any other.
The bear costs 33,000 yen (around R4,700 before tax) and pre-ordering begins on 26 October, but purchasers will be chosen by lottery, so pre-ordering will only get you a chance of maybe getting the Evangelion Bear. Shipping is scheduled to begin in June 2021, and it's unclear if the EVA-bear will be available to purchase outside of Japan. Probably not.
Steiff has previously teamed up with other popular anime franchises to create Sailor Moon, One Piece, and Sword Art Online bears.
The Neon Genesis Evangelion Teddy, in all its weird, backtracked and re-wrangled glory, is currently available to binge on Netflix.
Via Crunchyroll.