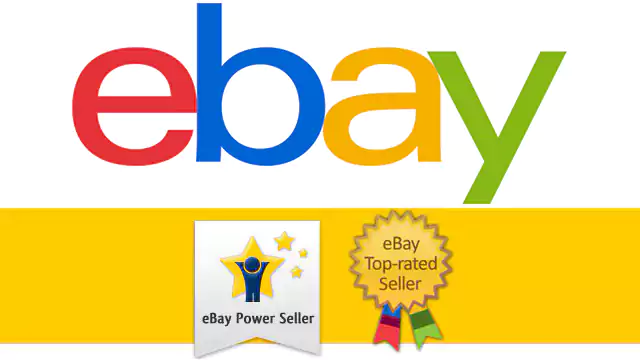 eBay Listings for The Toy Store – Collector's Gallery
We specialize in the sale via eBay listings of rare, antique, old and vintage Steiff Bears. With a carefully chosen selection of old and vintage bears from the United States, the United Kingdom and from the rest of the world. We also have some adorable old Steiff animals, cats, and dogs.
There is a wealthy range of Steiff bears in the eBay listings and buying one from the authoritative auction-themed website is easy. The buyer can search for the sought-after product in two ways; via category or through the search functions.
eBay is a great place to buy Steiff bears. Whether the buyer is seeking to purchase a brand new classic bear or they want a specific limited edition collectible bear, eBay listings has a wealth of Steiff bears available to buy. Steiff bears aren't just regular teddy bears, they are high quality collectibles and as such the rarest bears are worth thousands of dollars.
The purpose of this guide is to inform the potential buyer about Steiff bears and advise them about how to purchase one from eBay.
eBay listings is also known for offering its customers a choice where payment is concerned; buyers can either purchase their item immediately (simply click Buy Now) or they can bid for the item in an auction format (simply click Bid Now) attempting to get the best price available.
eBay is renowned in the world of internet shopping for many reasons; the most competitive pricing across the internet, great range of products, excellent customer service and overall user experience.
To find the Steiff bear using eBay's categories simply click on Categories on the home page. Then click Dolls & Bears and then click on subcategory Bears. Here the buyer can browse through the search results and pick the most relevant search result.
Buyers can also search for Steiff bears by using the search toolbar. Simply type in the: name, type or edition of the bear, into the toolbar and hit Search. From here the buyer will be taken to a page of search results to choose from. Click on the appropriate result to be taken to that products individual listings page.
Antique bears not only make charming decorations in any house but they also command a huge about of value in their own right. As with any antique, Steiff bears come in a host of prices and it is up to the seller to decide what is right for them. Antique Steiff bears buyers should be able to judge the bears listed, check price and condition and most importantly choose the most ideal antique bear.