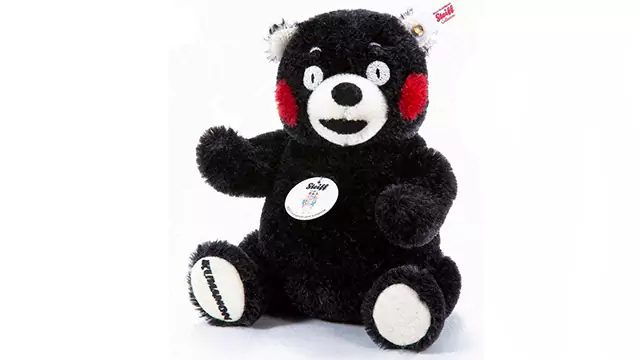 The Steiff Kumamon Mascot Teddy Bear
German-based plush toy brand Steiff has revealed that it will sell teddy bears of Kumamon, the popular black bear Kumamon mascot of Kumamoto Prefecture, in order to support recovery of this area in southwestern Japan that recently suffered from deadly torrential rains.
The Kumamon mascot teddy bear costs 30,000 yen (about $284) plus tax, and reservations will be accepted from Aug. 24. According to Steiff, part of the proceeds will be donated to the prefecture.
The Kumamon teddy bear was sold as a limited edition in 2013, and was so popular that it sold out in a matter of seconds following the start of reservations. The limited teddy will be re-released to help the recovery of flooded areas as well as celebrate the 10th anniversary of Kumamon's debut.
The handmade plush animal uses mohair and is about 20 centimeters tall. The black bear with its signature red cheeks has a tag attached to its chest commemorating the 10th anniversary, and its hands and legs can be moved freely.
Reservations will be accepted from 11:00 a.m. on Aug. 24 on the official online shop managed by MS1880 Co., the Japanese distributor for Steiff. A limited edition total of 1,500 teddy bears will be sold, and a lottery will take place if applications exceed the number that will be created. Delivery of the product is scheduled for the spring of 2021.