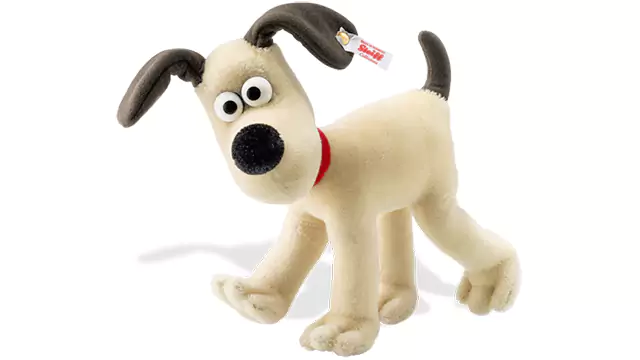 Steiff Gromit – Limited Edition
UK-based studio, Aardman Animations, and Germany's venerable Steiff Teddy Bears have announced the signing of a new licensing agreement to mark the animator's 40th anniversary in 2016.
Under the terms of the new deal, Steiff will produce a limited edition, collectable plush Gromit of Wallace and Gromit fame, to go on sale next year online and in specialist retailers.
The partnership is the first to be signed ahead of Aardman's upcoming 40th anniversary in 2016, an occasion the studio says it will celebrate with a collection of limited edition merchandise.
Aardman's much loved Gromit joins a host of popular properties that have been turned into Steiff creations including Paddington, Rupert, Winnie the Pooh and The Snowman.
"Aardman's 40th anniversary makes a great platform to form partnerships based around shared values of fun, high quality and heritage," Rob Goodchild, Aardman head of licensing said. "We think Steiff will do a great job with our characters and look forward to working with them."
"Steiff are thrilled to be interpreting some of the best known and best loved stars to come out of the UK," Ian Munro, Steiff International sales director said. "We are looking forward to this tremendously fun project and are proud and honoured to partner with Aardman in celebrating their anniversary."