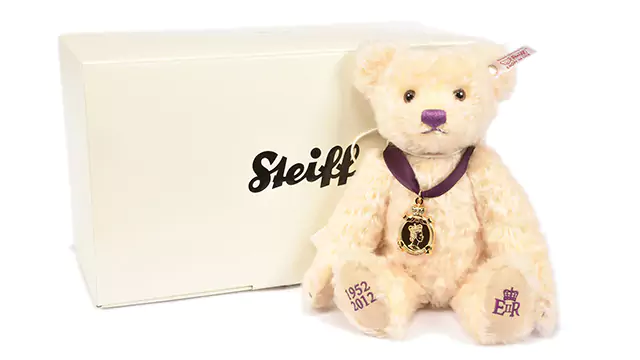 Steiff Collectible Teddies Stolen From Shop
A Shop owner has said she is heartbroken after the theft of about £2,000 of valuable collectible teddies.
On Friday, March 21, Whitby Glass in Sandgate, Whitby – known locally as the Lucky Duck – was broken into and 18 limited edition Steiff stuffed toys including bears, cats, dogs, rabbits and lambs were stolen.
CCTV shows the suspects, two men and a woman, walking along Sandgate in the direction of the Swing Bridge at about 11.20pm.
The two men are then seen to break the window of the shop while the woman stood on the opposite side of the road.
Whitby police said there were several other people in the area at the time and the suspects are seen to leave the shop and take a longer route away from the busy areas, walking through the Market Place, onto Church Street, via Bridge Street and back onto Sandgate, until 11.50pm.
One of the men was wearing a top which was light-coloured on the body and dark-coloured across the shoulders and arms.
The woman was carrying an orange bag which was used to carry the stolen items from the scene.
Owner Dorothy Clegg, 82, has been working at Whitby Glass since 1968.
She said: "I'm heartbroken. You can't just re-order the teddies because some were limited edition and we have had them for a couple of years.
"I still have all the certificates for the teddies so they will not fetch their true price."
Anyone with any information that could assist the investigation is asked to contact North Yorkshire Police on 101.